As a landlord in Sacramento, there may come a time when you need to consider hiring eviction services. Eviction can be complex and emotional, but sometimes it is necessary to protect your property and investment. Here are some situations when you should consider hiring eviction services in Sacramento.
But remember, navigating this eviction process is not a cup of coffee. So, you should always hire the best LDA (Legal Document Assistant)! In this case, you may contact our team since we are a leading service provider in this area!
Well! Here are the most common times when you may require our help: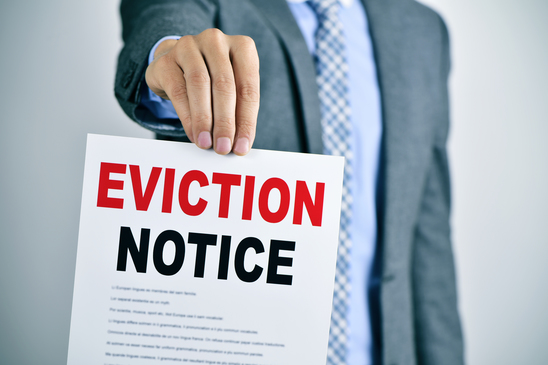 Non-payment of Rent
One of the most common reasons landlords need to hire eviction services is when their tenant fails to pay rent on time or at all. While there may be extenuating circumstances, such as job loss or illness, addressing the issue promptly to protect your investment is essential.
Lease Agreement Violation
If your tenant violates the terms of the lease agreement, such as by subletting the property or causing damage, you may consider eviction. You should document any violations and communicate with the tenant to resolve the issue before beginning the eviction process.
But once they violate the rules and ignore your warning, you can take strict steps against them with our LDA team. If you want to know more about us, directly contact our team!
Illegal Activity
Is your tenant engaging in illegal activity on your property, such as drug use or theft? Then, you have the right to hire eviction services to ensure the safety of other tenants and the community. You may contact us at our office- our professionals will thoroughly guide you through this complicated legal issue!
Expired Lease Agreement
When your tenant's lease agreement has expired, and they have not renewed or vacated the property, it is time to hire our services. Follow the proper legal procedures for eviction in this situation. Otherwise, you will not get the desired results.
But you can trust us in this case because we have already handled such cases efficiently. Don't you believe our words? Well! You can search on Yelp to see what our ex-customers say about us!
Nuisance or Disruption to Neighbors
Whether your tenant causes a disturbance or nuisance to neighbors, such as by hosting loud parties or having frequent visitors, you may need to consider eviction. It not only protects your investment but also ensures the peace and safety of the community. Visit our Facebook page to see what else we can do for you!
Property Damage
We have seen many notorious tenants causing damage to their landlords' property beyond normal wear and tear. Are you going through the same situation? Do not worry! This state has strict guidelines for tenants and landlords. If any party fails to maintain them, they must face legal problems!
In this case, if the tenants are the culprits, we thoroughly help the landlords to prepare and serve the notice, according to California law.
In a Nutshell!
If this blog was helpful for you to acquire the needed details, please let us know. We would be glad to know if our blogs can meet your information quest. For more details, you may comment below or call us directly!