Hire Legal Documents Assistants (LDAs) In Yolo
Hire Our Legal Documents
Assistants(LDAs) In Yolo
Before you decide to hire us, we want to understand the profession role of a Legal Document Assistant.
A Legal Document Assistant (LDA) is a Paralegal that has graduated from an American Bar Association Approved Legal Assisting Program. Upon graduating and receiving a Paralegal Degree, LDAs are authorized to register with the County Recorder and file a bond, as a Legal Document Assistant. LDAs are not lawyers and cannot represent you in court. LDAs, unlike paralegals, are able to prepare legal documents for a fee, without the supervision of an attorney.
We specialize in the following document preparation services.
Click on the service that you want to learn more about.
Registered and Bonded California LDAs at LDA PRO Legal in Yolo are experts in their line of work. They are certified and have registered with the County Clerk. Our LDAs are ready to provide you quality and affordable legal assistance. 
Whether it be a divorce filing or a probate case, our LDAs have got all the expertise to be sure your legal documents are prepared and filed correctly, with the court. They will get the legal documents you need prepared in a timely manner.
Having graduated from an American Bar Association Approved Program, the paralegal services we provide simplifies the hassle of preparing and filing legal documents. Our legal services will save you time and money. Give us a call, schedule an appointment, or complete one of our online intake forms to get started today.
We provide Legal Aid that will free you from stress and delays in getting your paperwork prepared and filed.
Taking into consideration the client's needs, we implement our expertise in preparing Divorce, Custody, Eviction, Living Trust, Probate, Deed Transfer, and many other California legal documents and superior court forms.
Our registered and bonded Legal Document Assistants will help you, every step of the way, from start to finish.
We have extremely affordable rates, which include preparing all the necessary legal documents and court forms, from start to finish. Our fees do not include mandatory court filing fees and service of process fees, in order to serve the other party. If you would like us to arrange to serve the other party as well, we can do so, for as low as $99 and file your proof of service with the court.
Our skilled and competent LDAs stretch their helping hands to resolve all your legal issues throughout:
Start Legal Services Online
Choose the service you need, complete the easy online intake form, and submit payment to get started. Once the intake form is submitted, all documents are hand prepared by a Registered Legal Document Assistant (LDA).  The documents are e-signed and returned to us for filing.  Registered Legal Document Assistant, to prepare all necessary legal documents.
We strive to provide a streamlined process to our clients to fulfill all their legal document preparation needs in a quick and efficient manner.
In Office Appointments by Appointment Only.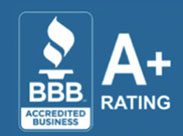 Hire Registered Legal Document Assistants, to assist with all your legal document needs.