Evict Tenants Without Expensive Legal Fees
Eviction Services in Sacramento, California and Surrounding Counties.
If you're a landlord and own residential rental property or commercial rental property, you have a lot of responsibilities like maintaining the property and completing any emergency repairs that may arise. You also have to collect rent and utility payments from your tenants. If your tenants are not paying their rent or are not abiding by the conditions in the rental agreement, you have grounds to evict them. You may also evict, for other no fault just cause reasons, according to California law.
The eviction process can be a difficult process if you are not familiar with the legality of eviction. It is important that you hire an experienced Eviction Attorney, Eviction Paralegal, or Unlawful Detainer Assistant who is familiar with California laws, as well as the local laws in the city and county the property is located in. Reach out to LDA PRO Legal Document Assistants. We help you prepare, file, and serve all the necessary documents required throughout the entire eviction process.
To speak with an eviction specialist in Sacramento, CA, today, click here to call at (844) 453-2776 or fill out our short online intake form, to get started with our services. We will be happy to answer any questions you may have about the eviction process and how our team of eviction specialists can help you.
Start easily online. We prepare the proper notice, which includes all the required language required in California. Registered process servers serve the notice to all tenants and unnamed occupants. Preparing the correct notice and serving the notice properly, according to California law, is the most critical part of the entire eviction complaint. You should always rely on eviction specialists to execute the notice correctly.
EVICTION & UNLAWFUL DETAINER
Start easily online. Our team of Registered Unlawful Detainer Assistants and Cooperating Eviction Attorneys, have years of experience evicting tenants in Sacramento and throughout Northern California. We provide affordable and reliable eviction services to landlords only. Documents are prepared for E-signature and E-filing. We keep you informed every step of the way!
1. Complete the intake form online and submit payment.
2. We prepare the eviction notice and email it to you for e-signature.
3. Once the notice is served and the notice expires, you can proceed with filing the Eviction / Unlawful Detainer.
EVICTION UNLAWFUL DETAINE PROCESS
steps 4 - 10 ONCE THE NOTICE EXPIRES
4. Complete intake form, to proceed with the Eviction / Unlawful Detainer.
5. We prepare the unlawful detainer forms for e-signature.
6. We file the unlawful detainer with the court and serve the Defendant (s).
7. Once the Defendants are served, we inform you exactly how many days they have to Respond.
8. If the Defendant doesn't Respond, we request for Entry of Default Judgement.
9. If the Defendant Responds, we Request to Set for Trial.
10. We deliver the writ to the Sheriff's Department and schedule the lockout.
We Prepare And Serve.
• 3 Day Notice to Pay Rent or Quit
• 3 Day Notice to Pay Utilities or Quit
• 3 Day Notice to Perform Covenant or Quit
• 3 Day Notice to Quit
• 30 Day Notice to Vacate
• 60 Day Notice to Vacate
• 90 Day Notice to Vacate
• 120 Day Notice to Vacate
• 5 Day Squatter Notice
LANDLORD EVICTION SERVICE
We Prepare, File, and Serve
Once the notice expires and the tenants do not comply with the notice, you are ready to proceed with the eviction process. We prepare, file, and serve all the necessary court forms, from start to finish for an uncontested Eviction, for a flat fee, plus mandatory court filing fees. If the other party responds you can either represent yourself in court or hire one of our cooperating attorneys to represent you in court, at a discounted rate.
Do You Want to Be Represented in Court?
Cooperating Eviction Attorney $399
INCLUDES 2 HOUR TRIAL APPEARANCE
From start to finish, we prepare and file all the necessary forms for an uncontested eviction and unlawful detainer. Above all we prepare all the trial documents if the case must be set for trial. You also have the option to hire a cooperating attorney, within our attorney referral network, to represent you in court or you can choose to represent yourself in court, should the eviction become contested. Fee above includes a 2-hour trial appearance. Attorney's rates may vary depending on location or circumstance.
WE ASSIST LANDLORDS FROM START TO FINISH DURING THE EVICTION PROCESS
$599 Flat Fee Uncontested Eviction Service Includes: Preparing, filing, and serving all required court forms, once the notice expires, for one Defendant and all Unnamed Occupants.  Plus Mandatory Court Filing Fees: $280.

Additional Process Server Fees: Flat fee includes serving one Defendant and unnamed occupants. There is a fee of $69, for each additional Defendant named in the eviction complaint. There may be additional process serving fees for out of area or rural areas. Registered Process Servers, will make a total of 5 attempts to serve. After 5 failed attempts to serve the Defendants , we must apply for an Order to Post, for an additional fee of $199.

Sheriff Lockout Fee: Once judgment is entered in your favor, we schedule the sheriff lockout for $199.

Sheriff Lockout Agent: If you need us to meet the sheriff and change the locks we charge $499 for full lockout service. We assist landlords from start to finish, with trustworthy, reliable service.
LOCAL EVICTION SPECIALIST, 10+ YEARS IN BUSINESS,
AND AFFORDABLE FLATE RATES.
Termination of Tenancy can be done many ways, depending on the circumstances. The first step and most critical part of the entire process is preparing and serving the notice accurately. Landlords must be sure to not do anything that will make the notice invalid. Common at fault notices that are served include: 3 Day Notice to Pay Rent or Quit, 3 Day Notice to Perform a Covenant or Quit, and 3 Day Notice to Quit. Common no fault notices that are served include: 30 Day Notice, 60 Day Notice, 90 Day Notice, or 120 Day Notice. Once the tenants are properly served with the correct notice and the tenants have failed to comply with the notice, once the notice has expired, the landlord can file a lawsuit for an Unlawful Detainer.
Above all, we always highly recommend that all landlords hire a professional to prepare and serve the notice to vacate.
A landlord should never rely on a notice that has not been prepared and served by a professional. It is very important that a landlord understands the negative impact a faulty notice to vacate can have on the entire eviction process. In most cases landlords will have to re-file the entire complaint and must start the entire process all over again.
Even if a landlord is knowledgeable preparing the required court forms, they may not be up to date with current laws.
Hiring LDA PRO for Eviction Services, will save you time, money, and heartache!
California State Laws for
Just Cause Eviction and Rent Cap.
The Tenant Protection Act of 2019, aka AB 1482. ("TPA") The COVID-19 Tenant Relief Act of 2020 ("CTRA") requires that residential tenants who are natural persons can only be evicted "for cause" whether the property is covered by or exempt from the TPA.
AB 1482, also called the Tenant Protection Act of 2019 Applies statewide rent control to specified properties. The new law affects both rent increases and just cause evictions. The COVID-19 Tenant Relief Act of 2020 ("CTRA") requires that residential tenants who are natural persons can only be evicted "for cause" whether the property is covered by or exempt from the TRA.
Rent Caps
The new law limits the amount that rent can be raised. It states that the rent increase for a 12-month period cannot exceed 5% + percentage change in the cost of living over the previous year's Consumer Price Index. It also cannot exceed 10% total. Additionally, the landlord is prohibited from increasing the rental rate in more than two increments over a 12-month period. The gross rental rate will not include rent discounts or credits, incentives, or concessions. While gross rental rate is left undefined, it's advised that all fees charged by the landlord (pet rent, utilities, or month to month fees) be included in the gross rental rate. To calculate the maximum allowable increase over the allowed 5%, refer to Civil Code §1947.12(g)(2) which reads:
"Percentage change in the cost of living" means the percentage change from April 1 of the prior year to April 1 of the current year in the regional Consumer Price Index for the region where the residential real property is located, as published by the United States Bureau of Labor Statistics. If a regional index is not available, the California Consumer Price Index for All Urban Consumers for all items, as determined by the Department of Industrial Relations, shall apply."
Beginning on January 1st, 2020, California Civil Code 1946.2 states that after 12 months, a tenancy can only be terminated for a specific set of reasons. Under the statewide law, there are two different types of just cause eviction: At-Fault and No-Fault. Per local City and County rules, certain types of properties are exempt from just cause eviction rules, however, including a just cause reason is always suggested by the court. Eviction laws change consistently, so it is important to include a just cause reason on the notice. Some common At Fault Just Cause Reasons include: Tenant not paying rent, tenant not complying with terms of the rental agreement, or tenants causing health and safety issues. Some common No Fault Just Cause Reasons include: Owner or Owner's Family Member Moving In, Withdrawing from the Rental Market for 12 months, or Owner Intends to Demolish or Substantially Remodel the Premises. The last month's rent should be waived for most No-Fault Just Cause Reasons, for tenants who have occupied for more than 12 months. It is critical for all notices to have all the required California laws included in the notice and that the notice is served properly, prior to starting the eviction process.
Curable At Fault Reasons, you must give a notice of the tenant violation with an opportunity to cure, such as 3 Day Notice to Pay Rent or Quit or a Notice to Perform or Quit.
Non Curable At Fault Reasons, you must give notice of the tenant violation with an opportunity to vacate such as, a 3 Day Notice to Quit, for Health and Safety Issues or Illegal Subletting of the Premises
Default in the Payment of Rent
Tenant fails to pay rent as stipulated in the lease agreement and any Notice to Pay Rent or Quit has expired. You can begin the unlawful detainer.
Breach of a Material Term of the Lease
Is described in the Code of Civil Procedure §1161, subdivision 3, including (but not limited to) violation of a lease provision after being issued a written notice to correct the violation. If the condition is curable, such as removing an unauthorized pet or roommate, a Notice to Perform Covenant or Quit must be given.
Nuisance Activity or Waste
This is when the tenants are causing serious damage or harm to the property or common areas. It applies to neighboring units as well, i.e. if they are damaging surrounding areas and units or creating excessive noise and refusing to comply when asked. Further outlined in Civil Code 1161 subdivision 4, if the offense is curable, a Notice to Perform Covenant or Quit must be given.
Criminal activity or criminal threat by the tenant to the property, including any common areas, as defined in subdivision A of Section 422 of the Penal Code. Applies on or off the residential property, that is directed at any owner or agent of the owner of the residential real property.
If the tenant is subletting their room or unit and it is not allowed in the lease, they are subject to eviction. The same applies in the instance of assigning the lease (transferring the lease to another party).
Refusal to Provide Access
This occurs when you are trying to enter the home, whether it be for an annual inspection or to show the property for sale, and the tenant refuses access to the home, despite the notice they were given. Landlords are allowed to enter the home for a set list of reasons and if the tenant continually denies access despite getting written notice and they refuse to reschedule, their lease can be terminated.
Start Legal Services Online
Choose the service you need, complete the easy online intake form, and submit payment to get started. Once the intake form is submitted, all documents are hand prepared by a Registered Legal Document Assistant (LDA).  The documents are e-signed and returned to us for filing.  Registered Legal Document Assistant, to prepare all necessary legal documents.
We strive to provide a streamlined process to our clients to fulfill all their legal document preparation needs in a quick and efficient manner.
In Office Appointments by Appointment Only.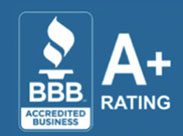 Hire Registered Legal Document Assistants, to assist with all your legal document needs.